Who Makes Better Ads: Humans or AI?
• Large language models and other artificial intelligence tools may have the power to reshape marketing as we know it.
• Anyone who has spent any time with these tools can tell you that, while they can seem impressive, they cannot replace a seasoned professional.
• Let's check who makes better ads.
Read more here: https://shorturl.at/oJO09
The Three Pillars of Successful Digital Marketing
• The mastery of three pivotal pillars of digital marketing is the key to success.
• The confluence of brand, strategy, and technology sets the cadence of success in our digital era.
• Together, they create a triad of success that empowers businesses to carve a steadfast digital footprint.
Read more here: https://shorturl.at/hDLU3
Biden Executive Order Imposes New Rules For AI. Here's What They Are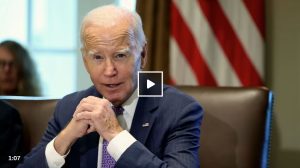 • Move aims to protect against AI use for devastating weapons or cyberattacks.
• A sweeping new presidential order on artificial intelligence would set national rules on the rapidly growing technology that has big potential but also comes with risks.
• The batch of reforms amounts to "the strongest set of actions any government in the world has ever taken on AI safety, security, and trust.
Read more here: https://shorturl.at/eoBZ5