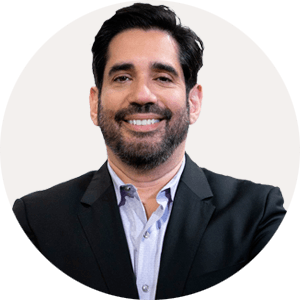 Hira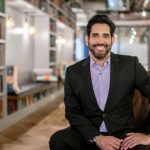 m Enriquez
@DigitalHiram
Hiram Enriquez (@DigitalHiram) is a leader and innovator in the digital media space, a renowned journalist, speaker and writer, and a pioneer in the field of content marketing as the founder of Mist | The Content Cloud and Nativo411. He combines solid expertise as creator and producer of digital content and products, with a strong passion for technology and digital lifestyles. He is an innovative strategist with initiatives focusing on the US & Latin America.
Throughout his career in the media industry, Hiram has been the executive in charge of important digital operations. He was Director of Product Marketing for the Digital Networks of the Latin America division of Sony Pictures Entertainment, including Crackle Latin America and Crackle Brazil, Canal Sony and AXN (Brazil and Latin America), where he led all activities related to defining, executing and managing programming and editorial strategies and workflows, audience management and partner activation.
Before joining Sony, Hiram was  Director of Digital Product Innovation and Business Development for Viacom International Media Networks (VIMN)- The Americas. In this role, he headed the planning and execution of the digital media strategy for Viacom properties in Latin America and the US Hispanic market, including Tr3s, MTV, Nickelodeon, and Comedy Central.
He previously worked as Digital Product Development leader for Univision Interactive Media and is the former Programming Director for  Yahoo! Hispanic Americas, where he oversaw the editorial operations of Yahoo! sites in Spanish. In this role, he broadened the scope of Yahoo! news, information and entertainment sites to offer a greater variety of features and personalized content that is compelling and relevant to its users.
Enriquez served as a member of the team that launched CNN en Español (CNNE), a 24-hour Spanish-language cable network with distribution in the US and Latin America—the first non-English CNN channel. He worked as anchor and correspondent for the network's News programs, and served as producer and correspondent for the business and finance shows "Economía y Finanzas" and "En Efectivo."
In addition, Enriquez was the host and producer of "Zona Digital," a show he created for CNN en Español which focused on the Internet and personal technology. During his career at CNNE, Enriquez covered landmark news events such as the 9/11 terrorist attacks in New York, the war in Iraq, and the tragedy of the Space Shuttle Columbia as well as conducted interviews with such industry leaders as Bill Gates.
Among other awards and recognitions, Enriquez received the Dupont-Columbia Award for contributions to CNN's coverage of the Tsunami in South Asia and a Peabody Award as part of CNN's team coverage of Hurricane Katrina. He has been honored among the nation's 100 most influential Hispanic journalists by Hispanic Media 100. He also served as a member of the jury at the 2009 King of Spain Journalism Awards in Madrid, Spain.
Hiram is very active in the Online News Association and National Association of Hispanic Journalists. Additionally, he contributes to the digital journalism program of the Knight Center in the University of Texas at Austin. He is also affiliated with Webbmedia Group, contributing in topics such as SEO, metrics, and audience engagement as well as the US Hispanic and Latin America markets.
A native of Cuba, Enriquez earned a B.A. in Journalism from the University of Havana and an M.A. in Communication from Georgia State University. He also attended graduate school at the University of North Carolina at Chapel Hill. He writes a blog, Digital Stucco, on digital media and communications in the networked world.