The History of Black Friday — and What 2023 May Bring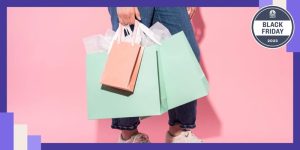 • Ever since Black Friday deals have had to compete with Cyber Monday's offerings, they've become available earlier, stuck around longer and increasingly moved online
• While Black Friday originated as an in–person shopping experience, it now sees more online sales than Cyber Monday.
• Let's learn about how Black Friday transformed from a predominantly in-store experience to an online shopping bonanza.
Read more here: https://shorturl.at/oFIX5
Craft a Compelling Video Bio to Showcase Your Personal Brand
• In today's hybrid work world, first impressions are often digital. That makes a video bio essential for all career-minded professionals.
• Video is the richest form of communication, second only to in-person interactions.
• Whether you're pursuing a new job, trying to get in to see a new client, or boosting your online presence, an authentic, engaging video bio is a must.
Read more here: https://shorturl.at/FGP39
That Will Boost Your Website's Search Engine Ranking
• Search Engine Optimization (SEO) has been around for more than 25 years.
• Because of the dynamic nature of SEO, many online guides on the topic offer outdated advice.
• Check out three SEO strategies that will help you improve online visibility, increase authority, boost organic traffic, and enhance user experience.
Read more here: https://shorturl.at/nyPY1