Amazon has launched a new social platform. It is called "Spark" and is directly focused on e-commerce, but tangentially has brought to light the importance of editorial content in the new reality of marketing and advertising.
Is no secret that in the digital economy, consumers only tolerate are much more interested in receiving information about products and services than in advertising messages about them. As we speak of a consumer interconnected in networks with both, other consumers and even with companies, the value of that information exponentially increases if it comes from the mouth (or fingers) of another human being. Preferably, someone who speaks authentically with firsthand experiences (blessed be "reviews" and "ratings" on Google, TripAdvisor, or wherever they appear).
The app is currently available only in the United States and on the Apple mobile platform, iOS (iPhones, iPad). The launch has been modest, which indicates that the waters are really being tested in what many are already calling the next incarnation of user opinion platforms.
To do a test I had to take several steps before finding a way to join Spark. It does not appear directly in the App Store, the application's store. Then, searching, I discovered that it is part of the Amazon application, and it is under the Programs menu.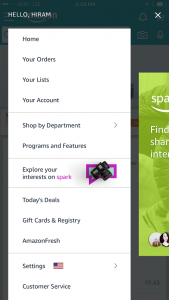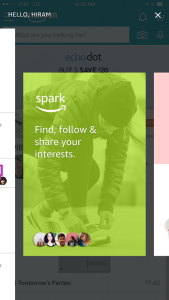 Spark is a program focused on images, much like Instagram. The difference is that it is designed to have a transparent and user-friendly experience when buying a product when it appears in the image or is related to any of the elements photographed. In this example, it is the mold to make the cookie-cutter pallets that may be spectacular … but let's get straight to the point, you can buy directly with just a click.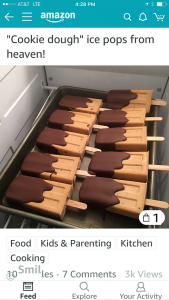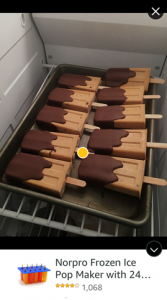 That being said, it's hard to create and grow a social network from scratch, with the competitive landscape as it is. For this, Amazon needs to attract users, and the key is that they find attractive and of course, authentic content. The same interest anyone who is trying to sell something on this or another platform should have.
According to TechCrunch, very soon Amazon's regular users will be able to share their opinions, and product ratings that they previously posted on the website (now only members of Prime, the premium membership) can now post on Spark. Also, it was learned that the e-commerce giant has also launched a payment program for publishers and social influencers to feed the new social network.
The concept and strategy sound attractive. It will be necessary to see if the advantage of a shopping experience without friction is enough incentive for Spark to win the bet of the commerce in social networks to platforms as popular as Instagram, which, on the other hand, did not arise with that objective. In any case, we can always expect to see new and interesting collaborations in this field, with partnerships of convenience between unsuspected parties.